Modernize your design infrastructure & improve the way you bring products to market.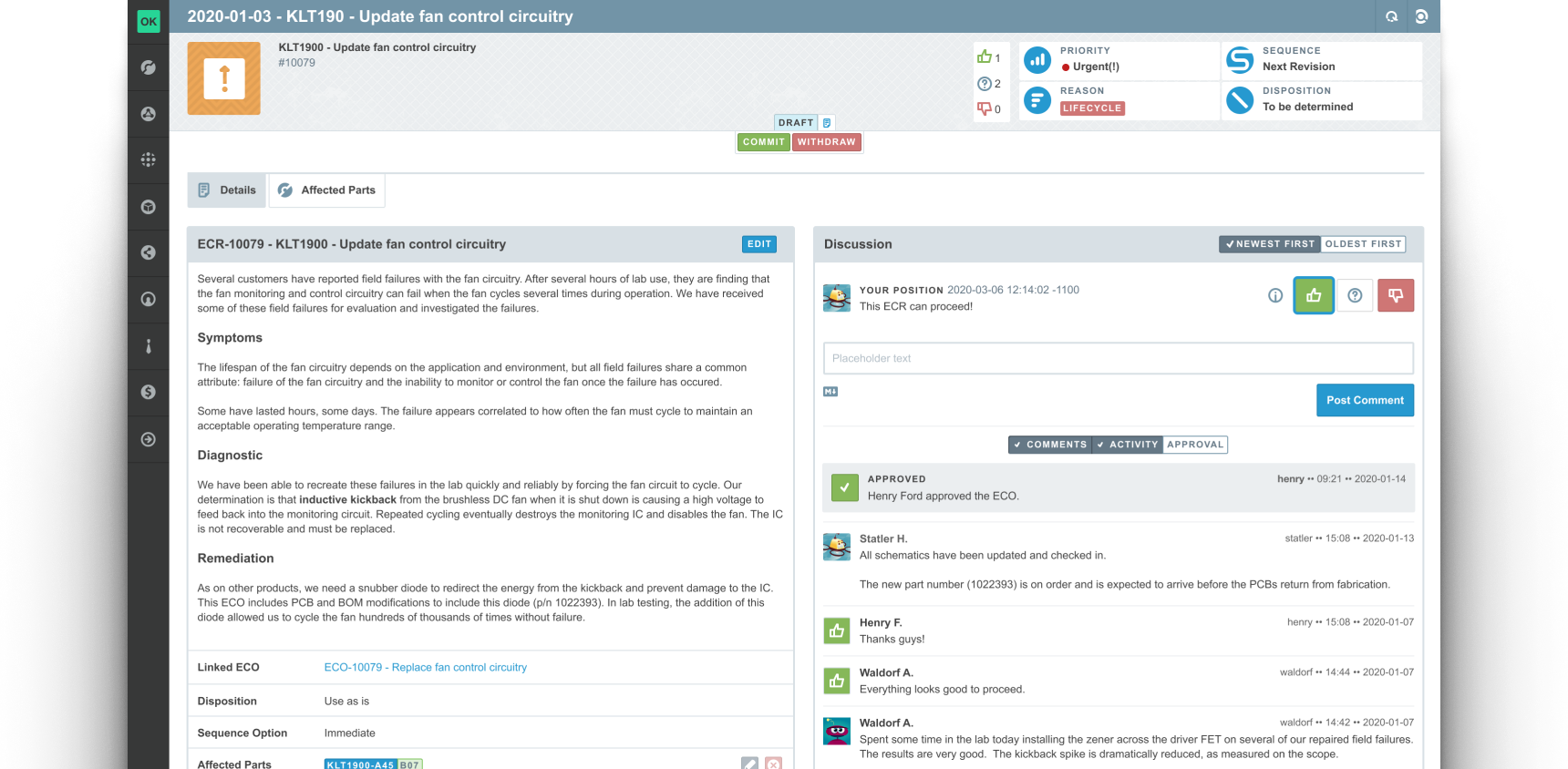 Join 100's of teams that have used Aligni to make great things… better!
One tool, united
Fully Integrated PLM & MRP
Crossing the chasm between design and production is often costly. Maintaining two separate systems is cumbersome and fraught with error and miscommunication. Aligni's PLM and MRP functionalities are built on the same item master so your entire team stands on a firm foundation.
Be adaptable
Build Management
Punch above your weight with world-class build management. Supply chains are tricky and volatile. With Aligni you can quickly adapt to changing conditions and work directly with vendors to avoid expensive line-down situations.
Be informed
Understand Material Shortages
Demand is everything. Customer demand drives production. Production demand drives procurement. Aligni MRP helps you better understand demand so you can make the best possible operational decisions.
Be prepared
Manage Safety Stock
Keep production running smoothly by responsibly managing risk with safety stock management. Collaborate with team members to set inventory targets and clearly see when inventory deviates from range.
Why is Aligni Different
Don't overthink this. Aligni enables your team to become more productive quickly.
Get started in minutes not weeks
Opinionated software provides well-established guiderails to help you grow "right"
No on-site vendor support needed
No costly commitments or up-front fees
Our solution is designed to encourage best practices with rational configuration options.
Explore what Aligni can do for your organization
You will be in good company
Basic
$148
Sign Up
Pro
$191
Sign Up
Plan Cost
$148
$191
Collaborator Cost
$50
$61
Collaborator Limit
3
Unlimited
Item Limit
3,000
5,000
Additional items
–
$53 / month / 5,000 items
Open Quotes
3
Unlimited
Inventory Warehouses (max)
3
Unlimited
Additional Warehouses
$9.50 / mo
$9.50 / mo
Active Builds
10
50
Additional Builds
–
$53 / mo
Demand Estimates Limit
10
50
Safety Stock Manager
Yes
Yes
Equipment (Configuration Management)
–
Yes
API
Yes
Yes
Sign Up
$148
Sign Up
$191