Modernize your design infrastructure & improve the way you bring products to market.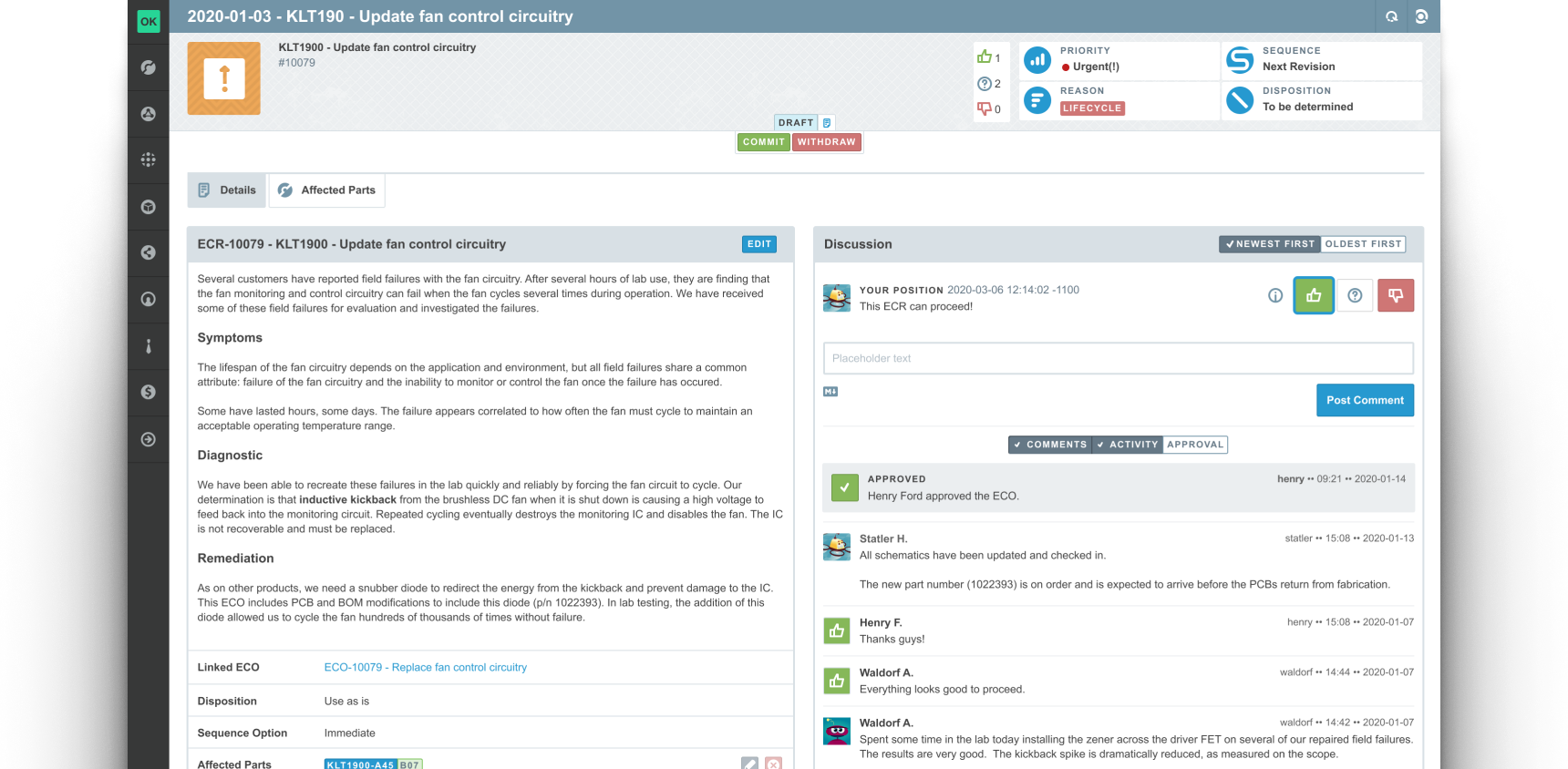 Join 100's of teams that have used Aligni to make great things… better!
There can be only one
A Single Source of Truth
Implement a cloud-based single source of truth for all your electrical and mechanical components. Streamline collaboration, satisfy regulatory compliance requirements, and gain a competitive advantage with improved operational efficiency and faster time-to-market.
Collaboration Everywhere
Modern Collaboration
Today's collaboration tools leverage cloud-based software to simultaneously reduce meetings, improve communication, and build workflows that engage. Your item master is central to your business. Aligni empowers it with collaboration.
Continual Improvement
Embrace Change
Growing businesses embrace change and manage risk. With Aligni's Engineering Change Management, your team can understand changes and gain confidence that everyone is on the same page.
Change is evidence of a growing, thriving organization. It doesn't need to be stressful or anxiety-inducing or covered in red tape. With the right tools, you can manage risk and build confidence in your process.
Why is Aligni Different
Don't overthink this. Aligni enables your team to become more productive quickly.
Get started in minutes not weeks
Opinionated software provides well-established guiderails to help you grow "right"
No on-site vendor support needed
No costly commitments or up-front fees
Our solution is designed to encourage best practices with rational configuration options.
You will be in good company
Lite
$31
Sign Up
Basic
$84
Sign Up
Pro
$105
Sign Up
Plan Cost
$31
$84
$105
Collaborator Cost
–
$29
$39
Collaborator Limit
–
3
Unlimited
Item Limit
1,000
3,000
5,000
Engineering Change Management
Yes
Yes
Yes
Active ECR
1
Unlimited
Unlimited
Active ECO
1
Unlimited
Unlimited
Inventory Warehouses
1
1
1
API
–
Yes
Yes
Sign Up
$31
Sign Up
$84
Sign Up
$105